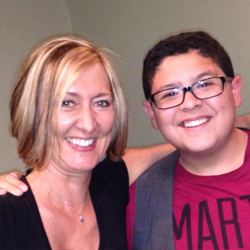 I was the shyest kid in the world. Helen really broke me out of my shell. Go to Helen's class. It's amazing!
Dear Helen,
You're the best! I've learned so much from you. Thanks for being there for me since the beginning.
– Love, Rico
Modern Family, The Muppets, Austin & Ally, NCIS, Jimmy Kimmel Live, Corey in the House, My name is Earl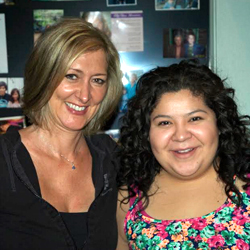 Helen helped me with all my auditions by teaching me to be myself. She helped me find my confidence and brought out the best in me. I love Helen!
Helen,
I started your class when I was 11 years old and now that I'm 21, I can't tell you how much you and your classes have helped my acting career. Thanks for everything!
– Raini Rodriguez
Austin & Ally, Paul Blart: Mall Cop, Girl in progress, I Didn't Do It, Jessie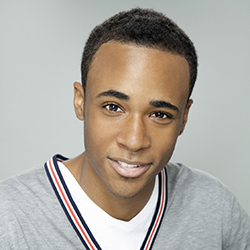 Helen was my very first acting coach. Going to her class I soon found out just how fun and rewarding acting can be. She would continuously guide me through the steps and it slowly broke me out of that shell that I was captive to. The games that she would come up with added so much confidence to my performance. That's truly a gift that she gave me that I still use to this day.
Thanks to her I developed a true love for what I do.
– Khylin Rhambo
Enders Game, First Family, Teen Wolf (MTV)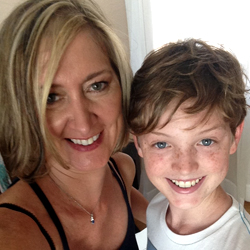 Helen was instrumental in helping me land the role of Tyler in the Adam Sandler movie Blended. Helen worked with me to come up with some great choices that really knocked the casting director's socks off.
– Kyle Red Silverstein
Blended, Scorpion, Grey's anatomy, Instant Mom, House, Cold Case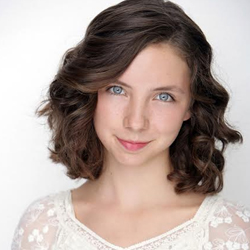 Helen's an amazing acting coach. She encourages her students to really put their 100% into their work while still being true to their unique selves. Her teaching goes beyond just acting, she helps her students to be comfortable with who they are, which stays with you for the rest of your life. She's truly an awesome coach, and I honestly wouldn't be where I am today without her.
– Autumn Wendel
Every Witch Way, Talias kitchen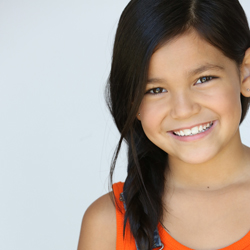 Helen has helped me achieve great things. I have booked with her coaching! I started going to Helen's classes when I was 7. I am 9 now and I have learned so much. Helen is direct and encouraging. She always pushes me to give the very best performance I can give. I love Helen.
– Bella Stine
Voice of Lucy in Peanuts animated series on Boomerang and Cartoon Network, Teachers on TV Land, Mixology on ABC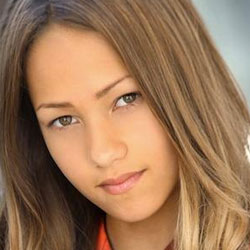 I have worked with MANY acting coaches in the past but no one is as good as Helen! She doesn't waste anytime sugar coating what needs fixing. She just jumps right in and helps me make the very most of whatever role I am auditioning for. When my session is over I am always more confident and prepared to kick butt at my audition.
– Skylar Stecker
Austin & Ally, Bad Hair Day, Super Fun Night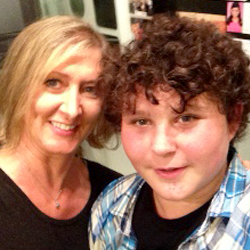 I love Helen. She has taught me how to keep it real. Her class is so much fun and entertaining to be in.
– Josh Erenberg
Crisis, Subpurgatory, Burt Wonderstone, The Green Hornet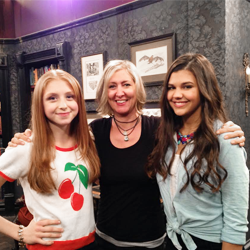 Helen has been such a driving force behind my character, Taylor Hathaway. She is always very honest in a positive manner, and she pushes me to deliver. Helen can explain what a director or the network is asking for in a way that I clearly understand, but allows me to bring my own self to the material.
– Amber Montana
Haunted Hathaways, Vanished, Emma's Chance, The Thunderman's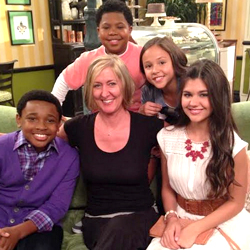 Many thanks to Helen! She has been a great acting coach for me on The Haunted Hathaways & Santa Hunters. She is always honest and positive, and she helps to make me a better actor.
– Breanna Yde
Haunted Hathaways, School of Rock, Santa Hunters, Instant Mom, The Thunderman's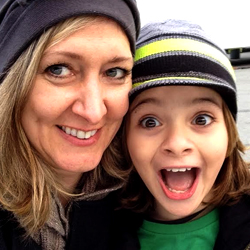 Helen is the best acting coach I've worked with. She understands acting is being. If I ever need tips, I go to her.
– Mace Coronel
Nicky, Ricky, Dicky and Dawn, Santa Hunters
Helen is such an amazing acting coach. I really appreciate how she pushes me to be my best. She doesn't say, "great job" to a boring read. I love how honest she is. She tells you what you need to know to get that callback, and book the job!
– Jake Brennan
Richie Rich, Nicky Ricky, Dicky & Dawn, I didn't do it, Super Buddies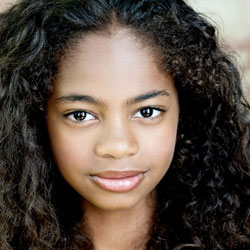 Helen is the best acting coach! She taught me how to be a better actress by teaching me how to really listen, think about what I am saying, and to talk TO people, not AT them. She has always believed in me!! Thanks Helen!
– Bianca Buck
Uncle Buck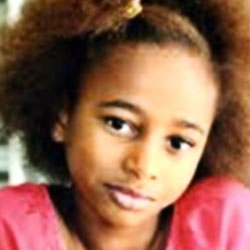 I have learned so much from Helen. She teaches me how to make the material my own and to have fun doing it. She really challenges me to keep getting better. Helen is the best acting coach!
– Tayler Buck
Annabelle 2, CSI NY, Reed Between the Lines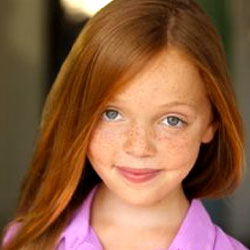 Helen is my acting role model. I look up to her. She coaches me on a lot of my auditions…And gives me ideas that I would've never thought of. She is an amazing acting teacher.
– Lily Mae Silverstein
Fresh Off the Boat, Mary Poppins Quits, Oowie Wanna, Gabe the Cupid Dog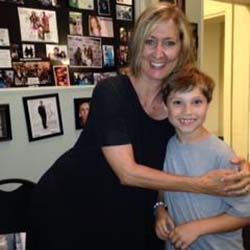 I love working with Helen in class or one on one. She always tells me the truth about what I'm doing good or what I need to work on. I know if she tells me I nailed it, then I nailed it! Helen was a game changer for my career and her classes are fun. I always learn something new.
– Cole Keriazakos
Chicago Fire, Nelson Bixby Takes On The Whole Wide World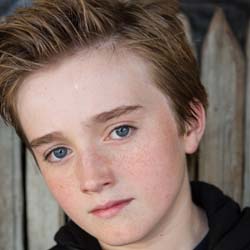 Helen is THE Acting Coach. I have learned so much in both her classes and one-on-one coaching – by her giving me ideas on how to develop a character and also telling me "why" so I can understand and learn. Helen's direct style of coaching and feedback has given my the confidence I needed. Helen THANK YOU, we make a great TEAM!
-Andrew Fox
Criminal Minds:Beyond Borders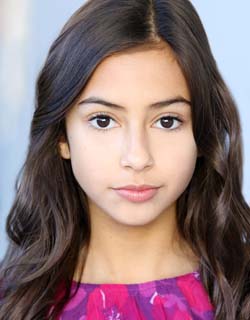 I love Helen, she is an amazing coach.
She helped me to trust in myself, work with my emotions and make the scenes natural.
She is honest and direct. I always leave our work session feeling confident and very prepared for auditions.
She works with my strengths and weaknesses and brings the very best of me.
Thank you so much Helen for all your help and support!
-Stephanie Cood
Nicky, Ricky, Dicky and Dawn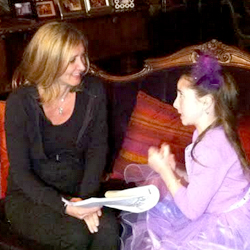 Helen has helped me immensely on the set of Nickelodeon's Haunted Hathaways. She always knows what the director wants out the character and how to bring the best performance out of me. She is amazing and I'm so glad that I have gotten the chance to work with her.
– Ava Cantrell
The Haunted Hathaways

What Parents are Saying….
Hey Helen,
I've been meaning to email you. We went to the premiere of "Diamond" the film you helped Danica with, and it rocked!!! Danica was awesome, thank you so much!!! More importantly though, is that a reporter from Buzz TV asked Danica for an interview and I was nervous as all get out. But D rocked it!!! Afterwards I asked her how she got in the mood For the interview, we were late for the premiere due to personal issues so she was in a bad mood. She told me that all she was thinking about was "Helen telling me to be a chatterbox" and she rocked it. The interview has already led to two auditions, one really big one. Thank you so much!
Thanks For everything Helen!!!
– The Metzgers
I can't express enough how awesome it is to see Andrew so confident after coaching with Helen and nailing the audition! The approach of teaching is like no other, its not just scene study, you see the entire picture.
– John Fox
We simply love you Helen and are beyond appreciative of all you have done for Brooke!
– Laila Renaud
Ashley is on FIRE! – since she's had the BEST COACH EVER in her life! We can't sing your praises enough Helen – thank you!!
– Nicole Gebhard
Coaching with Helen is like having all the answers to a test before going into an audition. When you coach with her, you feel like you are seeing the audition through a CD's mind. She will point out things that you never would think of and yet it will be so obvious once you are made aware of it. She has a gift of awareness and the recognition of all positive and negative aspects of a performance. She has done wonders for my child. I have seen her grow so much in such a short time. When you watch her kids perform in class, you are immediately impressed by the level of talent and professionalism. Each student is better than the next, this is a reflection of her teaching. My daughter started to get theatrical callbacks with Helen's coaching. I would recommend Helen's classes to anyone wanting to be an actor.
– Judy Marino
Bella always learns so much from you. I LOVE being able to watch the last fifteen minutes of every class. Not only can I see my daughter perform, but I can hear you coach, redirect and praise her. You are very specific with your redirects and that is extremely valuable. You have high expectations which I love because it helps my daughter be the best she can be. Not many teachers let parents watch at the end of class and you do and that shows an accountability to parents and students. By doing this you show a commitment to making each class purposeful and productive. Because of this I feel like I always know exactly what my child is working on in class and how she is progressing. My daughter loves her classes with you and your genuine support of all your students is evident to all who know you. My daughter has booked theatrically with your coaching and had made it to producers sessions as well. Thank you so much for all you do. We are so fortunate to have found you.
– Serena Stine