Helen is now offering Online Master Courses! Each master course is focused on helping your child's acting career soar to new heights.
Improv is when you create a scene on the spot with no preparation. Mastering Improv is essential to having good auditions. It is all about teaching your child to "think on their feet" but there are rules that if your child understands and implements, they will make a lasting impression on the Casting Directors and Producers and make it more likely for them to CHOOSE your child instead of the 100's of others that will show up for a key audition.
$47
Be able to improvise any scene on the spot…Casting Directors will be amazed!
The 3 Simple Rules of Improv to be an Improv Master no matter what's thrown at you, even if you have a lousy scene partner
How to think on your feet to CRUSH theatrical scenes that don't have any dialogue but where you're expected to perform anyway
The 8 easy instructional words that will transform you into an IMPROV MASTER
The Counter-Intuitive SECRET SKILL that budding actors have the most trouble with and how to overcome it in less than a minute!
How to bring a scene to LIFE to make casting directors think your child has been acting for YEARS
NEVER have a boring scene again! See actual before and after examples with real students demonstrating these secret techniques!
Better your chances to work with the BIGGEST STARS IN THE INDUSTRY!!!
An Added, Secret BONUS CHALLENGE to bring your Audition Skills to the next level
…and much, MUCH more!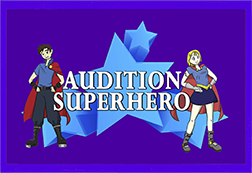 Help your child's acting career, let them CRUSH their next audition, and land the next gig!
Oh, and get them the BEST chance to work with the BIGGEST STARS in Hollywood as they become an Audition Superhero!
$147
INCLUDES INSTANT IMPROV MASTERY COURSE AND EVERYTHING BELOW…
6 FULL VIDEO MODULES of the

Best Online Acting Training for kids on the Planet,

by one of the

world's most foremost child acting coaches!

DOZENS of Before and After examples of actual students acting out the techniques…

Your child gets to see what NOT to do and how to do it right… YOU as a parent get to know what to look for to guide and assist them

How to Leverage Personality

and How to Create Characters

ROCK Commercial and Theatrical Auditions

so your child is prepared for ANY audition type

Become Irresistible to Casting Directors

The Chatterbox Technique

which will bring the shyest kids out of their shell

That ever-important but misunderstood skill

on How to use Cue Cards
The Bounce Technique to

make your child SHINE at auditions

How to Make Risky Choices to

get your child noticed

How to Create Memorable Characters and

give unique auditions with DEPTH

The Slice of Life Technique that will

have Casting Directors talking about your child for hours!

How Being Silly can be made into a

Bookable Quality

How to be natural and

leverage "just being you"

with Energy

What "Slating" is

, why it's important, and how to do it correctly so that Producers will watch your child

…and much, MUCH more!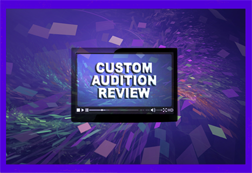 Get feedback on a scene of your child acting on video. Help develop your child's acting career so they can CRUSH their next audition, and land the next gig!
When child actors KNOW HOW TO AUDITION, they get more callbacks. Being noticed by Casting Directors is how you get started.
$57
Simply send a

1-2 minute video of your child

doing a scene or commercial.

Helen will PERSONALLY review the scene

, identify any problem areas, and help your child sharpen their acting skills with advice and guidance that will make a difference.

Your child will

see what NOT to do and

learn how to do it right…

YOU as a parent will get to know what to look for to guide and assist them.

Be better prepared

for your next audition.

Become Irresistible to Casting Directors.

Learn how to overcome whatever might be a barrier to getting more callbacks or booking jobs.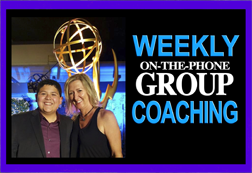 Give your child the BEST chance to work with the BIGGEST STARS in Hollywood with live weekly coaching from Helen Gordon!
$47 per Month
4 GROUP CALLS A MONTH

, one hour per week with Helen Gordon, one of

the world's most foremost child acting coaches!

The Ultimate Competive Edge with $1000 Value Every Single Month!

Helen's private coaching is $250/hr. You get AT LEAST 4 hours of personal access to her each & every month!

Role Playing or Scene HOTSEATS

where your child will get the chance to act out a script, live on a call with Helen and get immediate feedback to

change a mediocre performance into a WORLD CLASS PERFORMANCE

Every Single Session Recorded

in an ever-growing Audio Library so you never have to worry about missing a call!

Have your child act in front of a Live Audience

of their peers, or learn from those in the hotseat…
PLUS we'll occasionally bring in

Special Guests

that could include

actual Casting Directors and Producers, Former Students who made it to the Big Screen, Child Stars, Hollywood Stars,

and more!
GET THE INSIDE EDGE!

Private Facebook Group Access

so you can connect with Helen and other members in between calls…

Move Your Child FASTER to a Career in Show Biz, with MUCH LESS EFFORT

from them OR you!

And you're never locked in…

try us out, and if you're not completely WOWED by what we offer and the transformation that your child undergoes, simply cancel your monthly subscription at any time, take all the lessons learned, and you never owe us another dime. It doesn't get much better than this!

…and so much more!