Class Information
Helen offers a wide range of commercial and theatrical acting workshops. Her goal is to offer an enthusiastic atmosphere for your child to discover and explore their talents. So, take advantage of her great workshops and classes.
Commercial Workshops
This On-Camera Workshop centers on audition technique using produced a commercial copy. By employing improvisational techniques and theatre games, the students learn to develop confidence and let their unique personalities shine through in their auditions.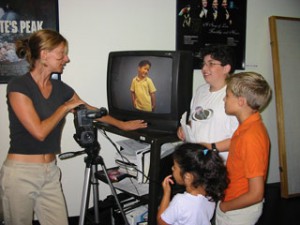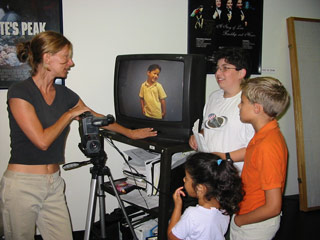 Cost : $379 for 6 week session
Ages: 5 & UP
Times: SATURDAYS: 11:00 A.M. – 12:30 P.M.
Theatrical Workshops
This Theatrical Workshop covers cold reading, prepared scenes and improv. Using these skills, the young actor learns how to understand their copy, make the words their own, and take risks in their film and television auditions. These techniques will aid the students in receiving more callbacks and booking more jobs.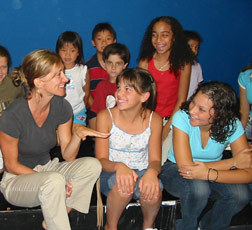 Cost : $379 for 6 week session
Ages: 7 & UP
Times: SATURDAYS: 1:00 P.M. – 2:30 P.M.
Ongoing Weekday Classes
These Theatrical Classes are designed to work with the young actors' schedules by offering flexibility for auditioning and working.
Cost : $479 for 8 week session
Sessions:
   Theatrical Workshop 12 to 18 years (or by audition)
Mondays 4:00 P.M. – 6:00 P.M.
Improvathon
This 3 hour workshop will help the young actor to think on his feet, develop characters, and take risks while having FUN.
Cost : $70 per session
Ages: 5 & UP
Sessions for 2019: Call or email for exact dates
Private Coaching
30 minute one on one coaching with Helen.
Cost : $125 1/2 hour
ON-SET: Helps young actors learn how to respond to a directors needs
AUDITONS:
   Gain tools to audition successfully
   Build Confidence & Focus
   Increase the number of call-backs and bookings
 
Parent Consultation
Whether your child is just starting out, or a seasoned performer, you will get the step-by-step guide to bring their career to the next level:
   Expert advice on your child's headshots, agents, training, self taping.
   Achievable career goals for your child and how you can make them happen.
   Increase the number of call-backs and bookings
   Critical pitfalls to avoid if you are just starting out.